Apple has Siri. Amazon has Alexa. Microsoft has Cortana. Google has the Google Assistant.
In recent years, Voice Assistants (VA) have become far more than the smartphone gimmick they were originally seen to be, entering our homes in the form of smart speakers and becoming a regular feature in new cars.
But one place where voice assistants are still rarely seen is in a business environment, where they could be used to solve a number of common issues.
If you are a business owner who wants to optimise your internal operations, or an employee who is frustrated with internal inefficiencies, voice assistants might just be the answer.
Let's find out how.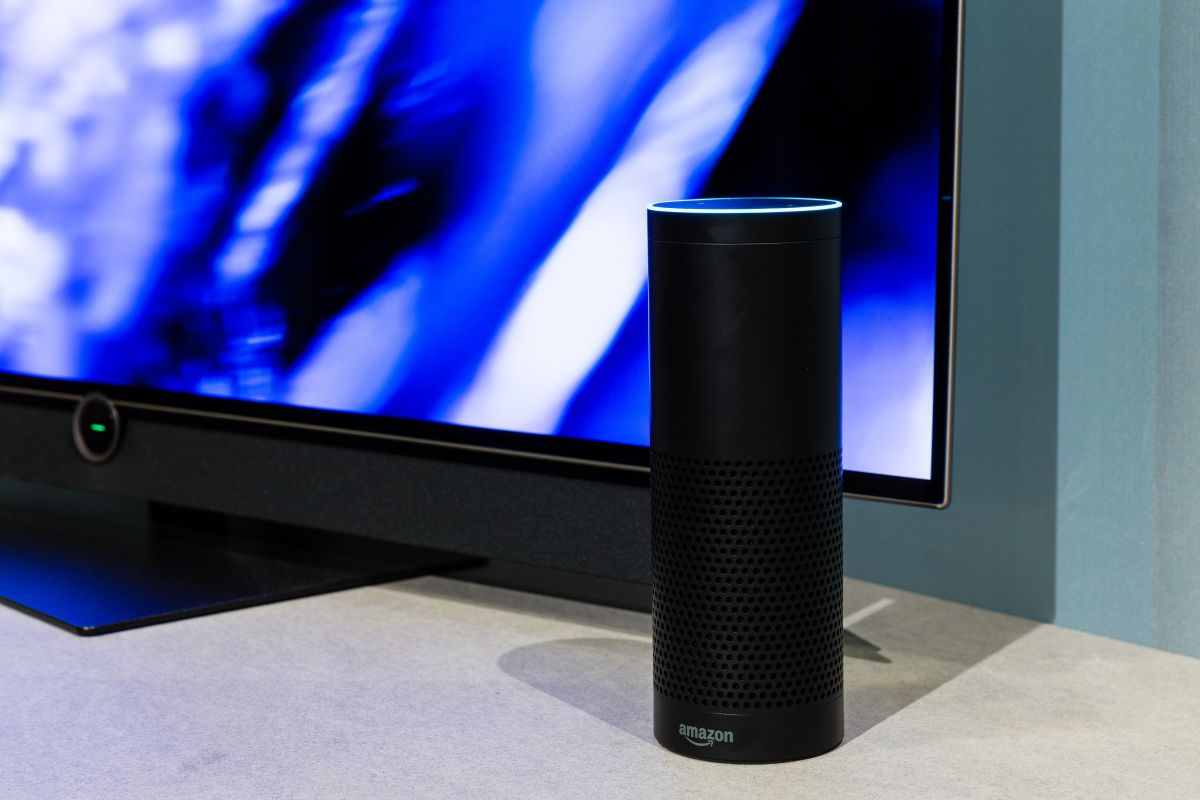 loewe-technologies-1170985-unsplash
The Rise of Voice Assistants - From the Home...
Since the Amazon Echo was launched in 2014, Voice Assistants have become an increasingly regular fixture in homes. As of March 2019, the number of smart speaker installations worldwide is in excess of 130 million.
This, coupled with the boom in VA's being used by the car industry, has led analysts to forecast that the VA market could be worth over $11 billion by 2023.
And while the increase of VA use in the home and in cars has been significant, smartphones remain the most regular platform for the use of VA.
Over 90 million smartphone owners in the US use their in built voice assistant at least once a month, compared to 77 million in cars and 45 million on smart speakers.
Big numbers.
… To the Office
Prior to the arrival of Alexa, the business case for using Voice Assistants was weak to say the least.
The burgeoning VA industry was primarily focused on establishing itself in the home and in cars. Businesses represented new territory.
With Amazon's release of Alexa, however, the scope for VAs to be introduced by businesses has increased considerably.
Alexa can be integrated with any online interface. For example, if your business uses cloud based business applications such as SalesForce, Alexa can be fully integrated with them to streamline their use internally.
Alexa can also be integrated with any source of data; with custom skills, Alexa can manage your business data and offer easy access to stored tools and information.
In addition to the above, Amazon launched the 'Alexa for Business' initiative in November 2017, which was introduced to encourage businesses to use Alexa.
This initiative was launched along with a set of management tools and APIs, enabling tech heads to integrate Alexa with existing applications. This means that Alexa can be used to create tailored custom skills and actions for your business, integrating with your data and systems, including your intranet, CRM, website and more.
What does this mean for businesses? The possibilities are extensive, and could allow your company to do the following…
Alexa could offer an efficient solution for...
Checking remaining annual leave and upcoming leave for a colleague or employee

Checking conference room availability and booking quickly

Setting up project milestones and deadlines for your team

Listening to your company's latest blog post or press release

Receiving regular and up to date sales reports from your eCommerce store
Conclusions
At JBi, we make it a priority to stay on top of business trends. That's why we have our very own Alexa in the office!
If you'd like to discuss how your Voice Assistants can be integrated with your website or CRM – or if you have a digital project you'd like to discuss with our team – please don't hesitate to get in touch at [email protected]