Search engine giant – Google has been fined €2.4 billion (or £2.1 billion) by the European Commission for abusing its power by promoting their own shopping comparison service above other search results.
The issue in question is the search results that appear at the top of the search giant's results page when searching for products, Google compares offers from ecommerce sites around the internet and presents the best price. This practice, the commission claims, is anticompetitive.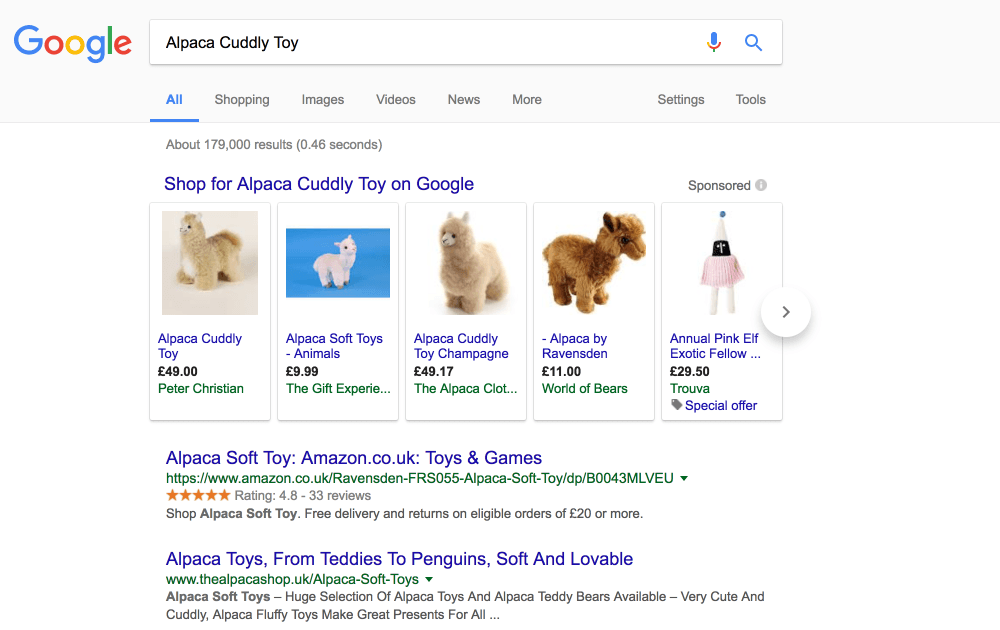 Google Shopping Results Feature
In addition to the fine, the ruling orders Google to end the anticompetitive business practice within 90 days or face more, greater penalties. If the company does not comply they could be forced to pay 5% of Alphabet's average daily worldwide revenue – Google's parent company, which is roughly $1.08 million based on last year's revenue.
Of course, Google may choose to appeal the commission's ruling.
Google has stated in the past that Amazon and eBay have more influence over user's spending habits and that the commission "failed to fit the reality of how most people shop online".
Google has been promoting a draft letter in Washington by a trade group claiming that the EU is "unfairly targeting" US companies, however, no other companies have signed the letter so far.
€2.4 billion is the largest antitrust fine the European Commission has ever dished out against a company accused of market distortion. Its previous record was €1.07 billion against Intel.
We will follow this news up with our take on it and what it means for online businesses.