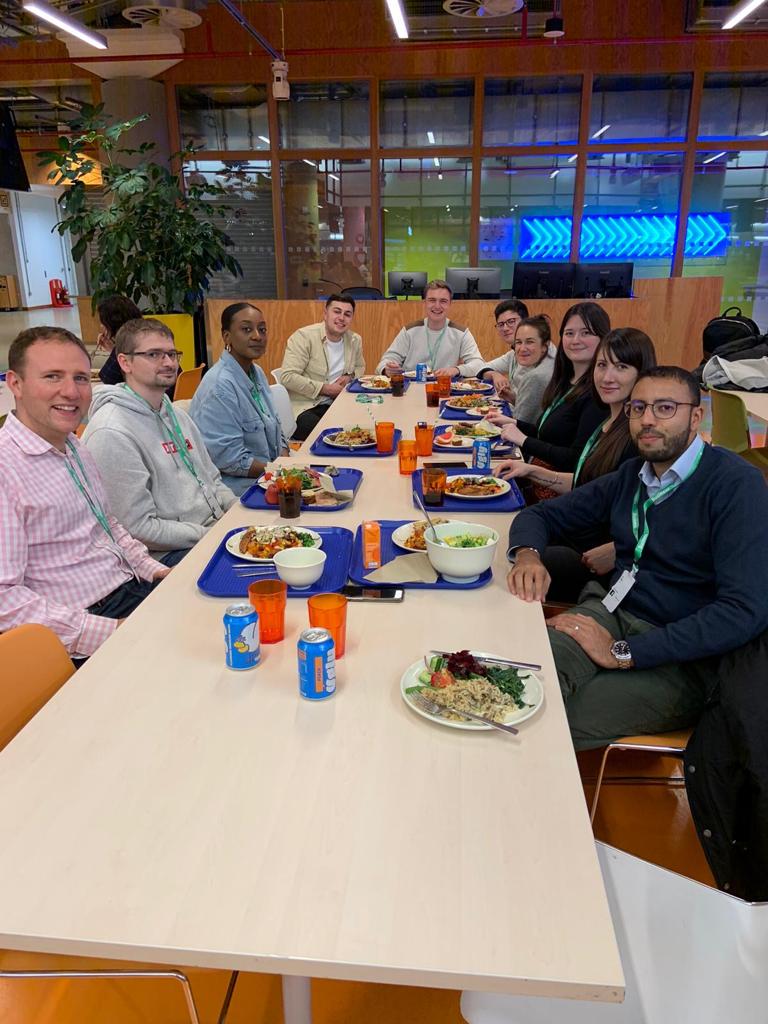 JBI Team Eating at Facebook
JBi Team at Facebook's Tottenham Court Road Offices
Eleven members of the JBi team made the twenty minute walk to Tottenham Court Road, where Facebook staff were waiting to introduce us to their new wireless Oculus Quest virtual reality platform.
We were given the opportunity to compare the new platform to its predecessor, the Oculus Rift, before being treated to a tour of Facebook's offices.
Watch some clips of our attempts at virtual reality gaming below!
JBi Team - Oculus Quest
JBi Team trying out Oculus Quest at Facebook's offices
If you have a project that you would like to discuss with our team of VR professionals, please don't hesitate to get in touch through hello@jbidigital.co.uk, or by calling 0207 043 2510.