We are delighted to have been named London's Most Outstanding Web Design Agency at CV Magazine's Corporate Excellence Awards 2018!
"Leading Provider of Digital Solutions"
CV Magazine described JBi as a "leading provider of digital solutions" in its November issue, and wrote that the win was as a result of "numerous factors, such as the fantastic range of services" that JBi provides "surrounding web design and development".
We are honoured to have been given such a prestigious award, and would like to thank everybody at CV Magazine for recognising our incredible team's hard work throughout 2018.
David Gelb, JBi's Managing Director, said:
"We are very happy to receive this award. It's an honour and a great testament to our work. Everyone at JBi was delighted to hear we had won!
The success of the company is down to our people and the way we work. Relationships with clients are at the core of what we do, and we rely on our teams to build these relationships."
If you'd like to read CV Magazine's article about JBi and the award, you can do so here.
And if you'd like to get in touch with our award-winning team about your project, drop us an email at hello@jbidigital.co.uk.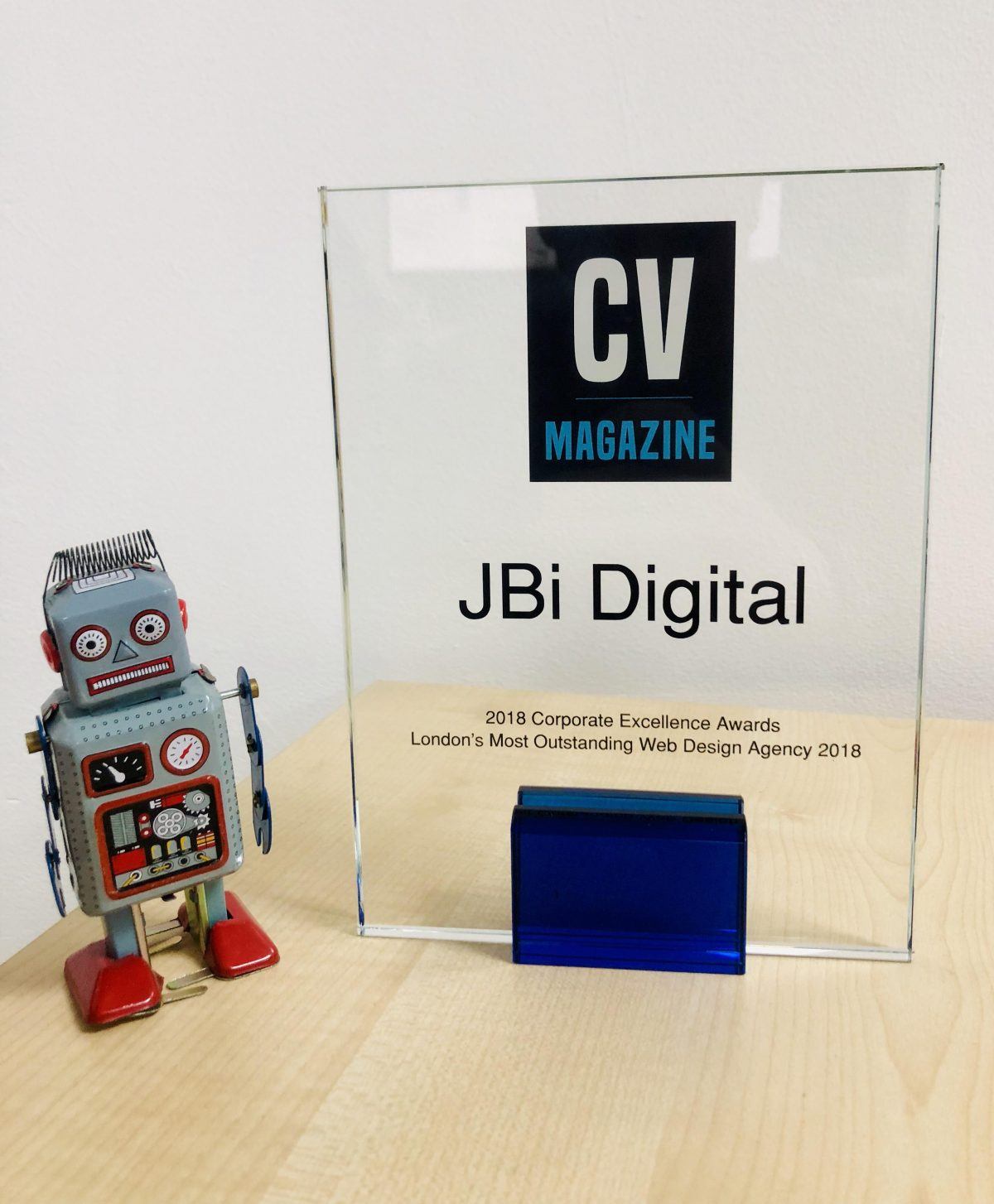 209e3dd9-5e11-458b-9eba-04a03df4936e-original