We are delighted to have been chosen by Thomas's London Day Schools to lead a collaborative strategy definition process and oversee the transformation of the schools' central website.
Read on for our official press release.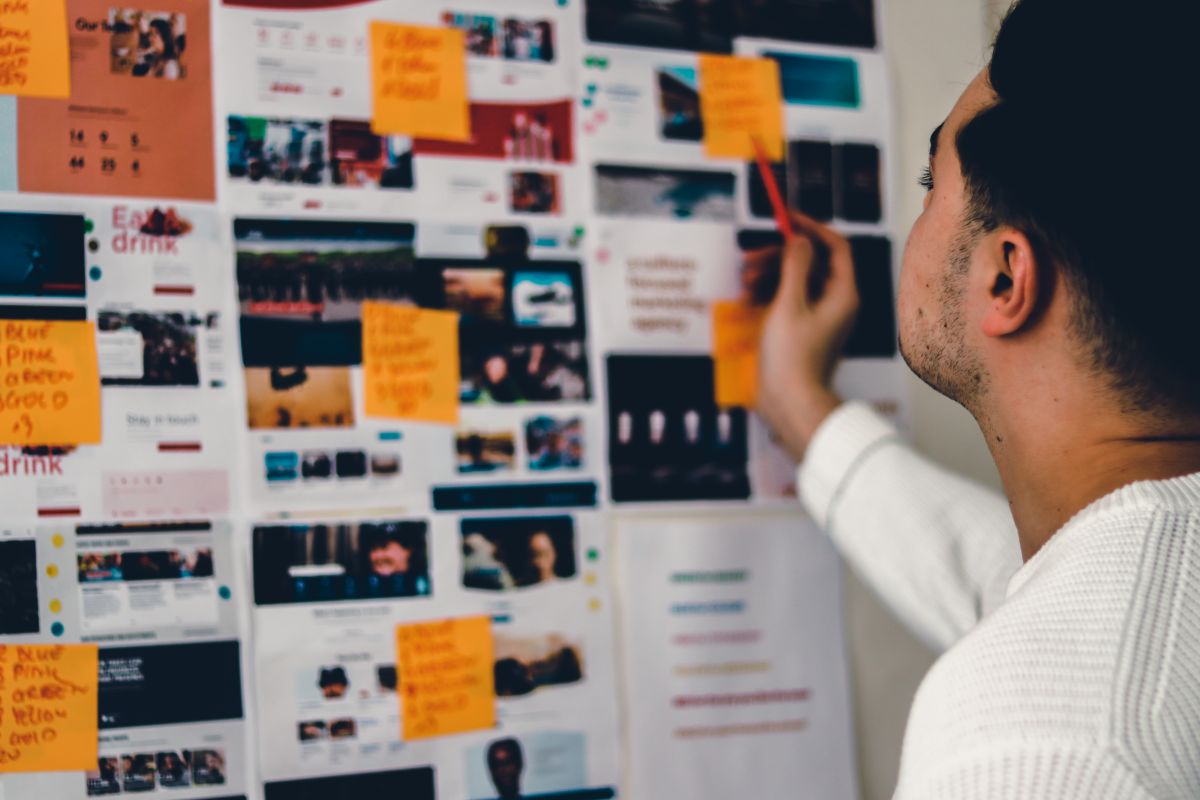 Thomas's Strategy Definition Process
UX Workshop Action Shot
Press Release
JBi Digital has been appointed by Thomas's London Day Schools to lead a strategy-oriented Discovery process, culminating in the design and development of Thomas's rebranded website.
Founded in 1971, Thomas's offers a rich and broad education, centred around its schools' most important value: "Be Kind". With schools in Fulham, Clapham, Battersea and Kensington, Thomas's has built a strong reputation in recent years as a nurturing and forward-thinking education provider.
Appointed in December 2019 following a competitive tendering process, JBi Digital has been tasked with carrying out an initial Discovery phase, which will instigate the evolution of Thomas's brand values and messaging, while placing a strong emphasis on the optimisation of the website's user experience (UX).
The Discovery phase will be based on a series of workshops led by JBi's strategy and UX specialists. The outputs of this strategy-definition process will directly inform the creation of Thomas's new website, which will uplift the brand, capture the schools' unique heritage and reflect Thomas's strong values. 
This project has been actioned as part of Thomas's evolving digital strategy, which is being adapted to incorporate the opening of Thomas's all new secondary school, Thomas's Battersea Square, in late 2021.
As Ben Thomas, Principal of Thomas's London Day Schools, explains: "This is a fascinating time for anyone involved in the world of education, as, in a rapidly changing world,  we grapple with the question: what do our pupils need to know, to understand and to be able to do today, which will equip them superbly for the adult lives that await them tomorrow? Central to providing our answer will be a website that tells our story in an authentic, forward-thinking, outward-looking way, which is nevertheless deeply rooted in our history and our values.
David Gelb, Managing Director of JBi Digital, confirmed: "We are delighted to be working with Thomas's London Day Schools on their exciting project. The team has thoroughly enjoyed working with Thomas's stakeholders to define the schools' digital strategy, and we can't wait to get started on the new website."
Ben Thomas continued: "The team at JBi have been quick to grasp the central importance of this task – and the essence of Thomas's. They have prompted us with brilliant questions, which have unified the team, crystallised the vision and given us tremendous forward momentum. We are greatly enjoying travelling the journey with them – and have high hopes of a positive outcome, delivered on time and on budget!" 
Founded in 2008, JBi Digital is a leading digital experience agency, offering creative, technological and digital marketing services. 
Get in touch!
If you have a project which you would like to talk to our team about, please don't hesitate to get in touch through [email protected], or by calling 0207 043 2510.