Another year means another Apple Event, in the technology industry Apple's annual worldwide developer conference or WWDC, is like Eurovision. It's full of wins and loses and plenty of surprises. Love them or hate them, Apple puts on a great show that rivals any good stage performance in the West End and it's not just developers who tune into Apple's live stream or the plethora of live blogs run by popular tech blogs.
JBi's team is full of Apple fanboys and we're not ashamed of it. As loyal fanboys, we like to speculate on what Apple is working on behind their tightly closed doors in California, so it's only appropriate we make our predictions for Monday's WWDC keynote, which kicks off at 10am Pacific Standard Time or 6pm here in London. What will Apple announce and what won't they announce? Let's take a look…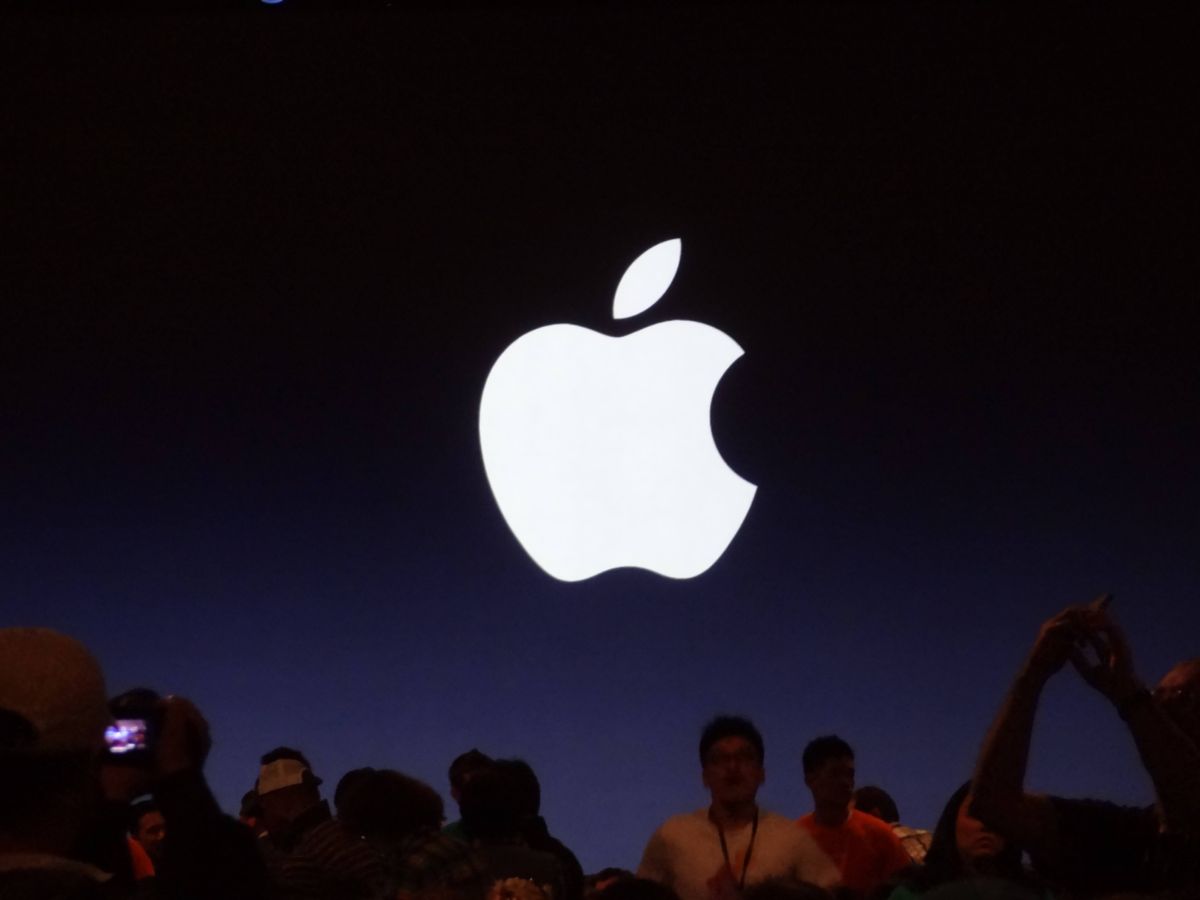 WWDC 2012 by Daniel Spiess
What Apple will announce
iOS 11
It's a given that we will hear about Apple's mobile operating system. iOS has been a cornerstone of WWDC keynotes since the launch of the original iPhone way back in 2007, ten years ago! iOS grew to include the iPad in 2010 and has since included features exclusive to each device. So what will iOS 11 bring to the mobile OS?
Better Multitasking
During 2015's WWDC keynote, Apple introduced a range of multitasking improvements in iOS to the iPad, which especially benefited the recently announced iPad Pro. But many of iOS 10's multitasking features didn't make their way to the iPhone. We're certain Apple will do just that this year by including the ability to display two apps on the phone's screen at once, similar to features on Android phones.
Picture-in-picture was also introduced to the iPad last year, giving users the ability of watch videos anywhere on the device by popping them out of a web page or an app and placing them in the corner of the screen. The iPhone Plus has just enough screen real estate for this feature to work.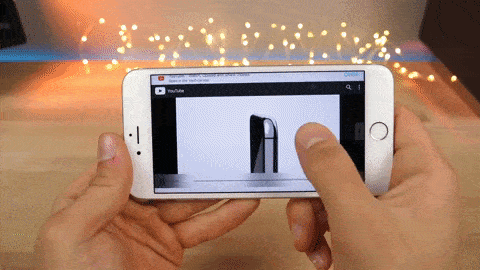 Multitasking by EverythingApplePro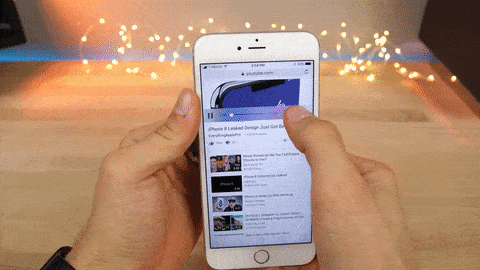 Picture in Picture by EverythingApplePro
Dark Mode
The long rumoured dark mode will make an appearance in this release of iOS. Why do we think this, you ask? Hints of its existence have been floating around and mysteriously popping up since the release of iOS 10. What is it with dark UIs that get people so excited though? When Apple announced OS X Yosemite in 2014, their desktop equivalent, it introduced a fresh new UI based on iOS 7's. The new UI included an option to turn the menu bar and Dock dark which matched pro app UIs offered by Adobe, such as Photoshop and Premiere Pro, and Apple's own apps like Final Cut Pro. This particular announcement was incredibly well received by pro users and novices alike so bringing it to their mobile devices would be welcomed. We'll explore dark UIs and their benefits in a future post – stay tuned.
Multiple Users
For as long as there has been iPads, there has been users requesting multiple user accounts. It makes sense too, especially given that households are choosing iPads over computers, each family member needs their own account.
What Else?
iOS's Control Center could do with some more Force Touch love. Introduced in the iPhone 6s in 2015, compatible hardware has since included a very useful UI trick – press down hard on icons or content within websites and apps and you're presented with relevant options. But wouldn't it be great if we could Force Touch the wifi icon to choose the network instead of just turning it on and off or what about Force Touching the Do Not Disturb icon to enable it for a set amount of time? The bottom row already has Force Touch capability so we believe Apple will extend it to the top row of icons in this release.
It's about time Siri caught up to Alexa and Google Home. There's been demand for an offline version of the assistant which can handle simple tasks like "set an alarm" or "make a reminder." This could be Siri's year, especially with the possibility of a Siri Speaker, see below.
macOS 13
Maybe Apple will do what Microsoft did with Windows 10 and skip this version number to avoid any bad luck. While that seems the least likely prediction, there hasn't been much buzz on the internet around the next major release of Apple's desktop OS but here's what we think may be announced on Monday…
Control Center
Introduced with iOS 7, Control Center has been an easy shortcut to commonly changed device settings such as wifi, Bluetooth, device volume and screen brightness. It only makes sense that this feature is brought to the desktop as well. While the menu bar tries to fill this purpose, each setting is hidden within its own menu, which makes for bad UX in our opinion. Apple may combine commonly used options such as wifi and Bluetooth with the computer's volume and music controls in a menu not too dissimilar to the Notification Center present since OS X Yosemite.
What Else?
We can count on more iOS features making their way to the Mac as the two operating systems become closer and more connected and, of course, performance improvements are always welcome.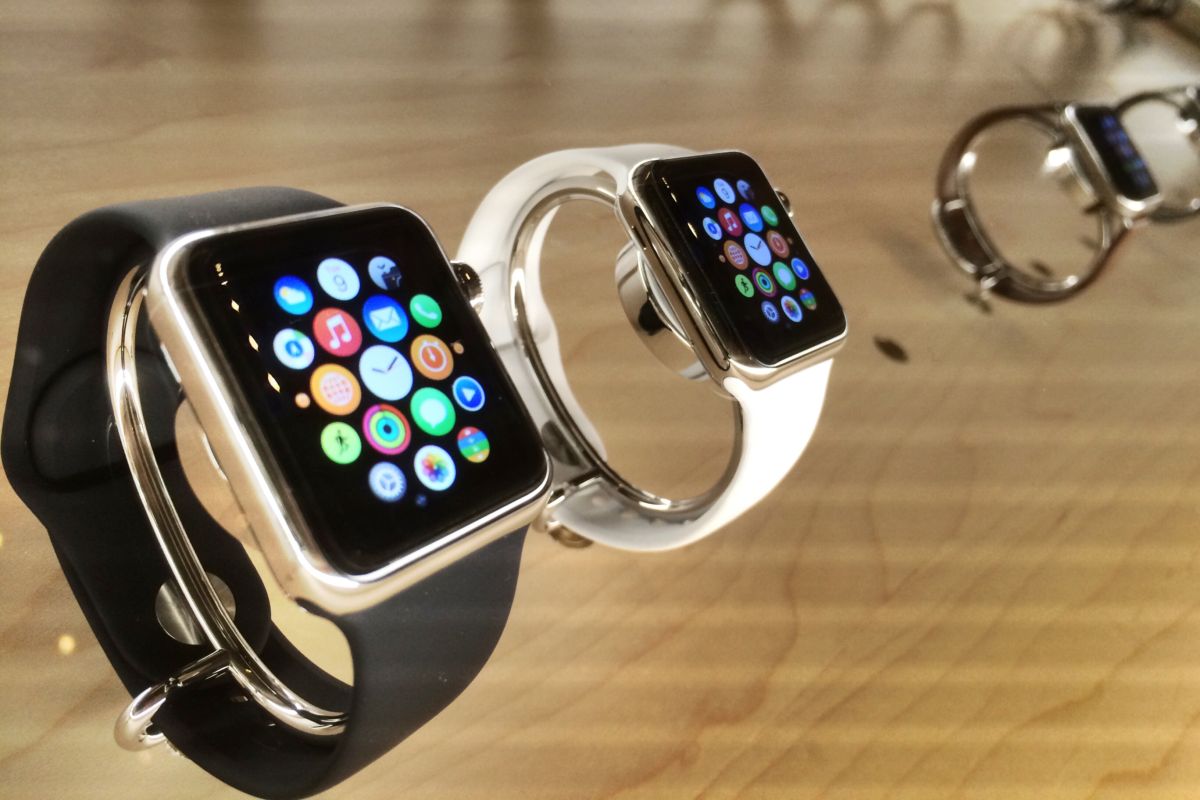 Apple Watch by Shinya Suzuki
watchOS and tvOS
The Apple Watch and Apple TV have proven to be strong products for the tech giant and since their respective debuts, they have each received modest updates, adding to and improving their features. We haven't heard a lot about what might be in store for these platforms on Monday but we're certain they'll get a mention, even if it's short. We could see a new version of the Apple TV if Apple chooses to use a similar release cycle to the iPhone and iPad, but we're not sure a quick product turnover would work as well, the Apple TV just isn't used the same way or as often – it'd be a hard sell. Even if Apple did update the Apple TV, it'd probably be very modest, think iPhone 6s.
Siri Speaker
Rumour has it Apple is preparing to take on Amazon and Google by announcing a dedicated 'Siri Speaker' – just think Amazon Echo or Google Home but with Siri pulling the strings inside. Both Amazon and Google have had a lot of success with their dedicated assistant devices and Apple wants a piece of the market, but can their device capture the market like the iPod, iPhone and iPad did within their respective markets? Apple is entering this game a little late though, especially with the popular options already available.
The Siri Speaker will need some kickass features if it is going to stand a chance in our living rooms. The Siri Speaker will need 'skills', similar to Amazon's Echo, which are essentially apps that developers can build to integrate with their services, like Dominos . Apple certainly has the range of devices to integrate with, the speaker could control an AppleTV or connect to any other third-party device that uses Apple's HomeKit. We'll just have to wait and see.
Other Hardware
Software and digital assistants aside, Apple is set to release some hardware updates. Rumours and leaks have suggested Apple will announce iPad refreshes on the heels of their new, cheaper iPad which hit shelves earlier this year. There's also talk of hardware updates to their MacBook lineup which grew when new MacBook Pro models joined the family late last year.
iPad
The iPad lineup will welcome a 10.5 inch iPad Pro model on Monday, joining the iPad Pro in 9.7 inches and 12.9 inches. Who knows why the world needs three variations of the iPad Pro, but choice is always welcome. The other iPad Pros will likely gain Force Touch capability like the iPhone which will open up a lot of possibilities for developers, especially for pro apps with lots of menu options. Speaking of iPad Pros, that Apple Pencil could see some much needed improvement like the addition of a digital eraser on the top and an inverse charging port, coupled with a two-way Lightning Cable, allowing it to be used while charging. Expect to see some performance improvements across the lineup.
Rumour has it the smallest iPad – the iPad Mini, won't be making an appearance on Monday. Other rumours have suggested that it has met the end of the line. As the iPhone grows larger and the iPad Pro grows smaller, the space within Apple's product lineup for the miniature iPad is growing… well.. Small. Personally, we love the iPad Mini, it's just the right size, it doesn't feel awkwardly large in our hands or too small to actually do anything useful with.
MacBook and MacBook Pro
Last year Apple introduced us to the latest lineup of MacBook Pros with similar designs to the MacBook which was introduced in 2015. The new MacBook Pros didn't do as well as Apple may have hoped with many buyers complaining about battery time and graphic issues. It's safe to assume that last year's devices will see a moderate bump in specs with improved battery time and newer processors.
MacBook Air
What about the MacBook Air? The MacBook Air has had the same design since it launched at the start of 2008, almost a decade ago. In the time since debuting in the legendary envelope reveal by Steve Jobs, the other MacBooks in the family have started beating it at its own game. The 2015 MacBook is similar in size, lighter and boasts similar specs inside, the MacBook Air remains cheaper however and this may be its play. But does Apple need a cheap laptop in an increasingly mobile-dominated market? We don't think so, we're willing to bet that the MacBook Air is on its last legs and if it's not discontinued this year, it certainly won't be seeing any more updates.
Keyboards and Mice
Apple released new mice and keyboards into our offices back in 2015 with built-in, rechargeable batteries. We've ranked the Magic Mouse 2 as one of Apple's worst design decisions ever, with the charging port located on the bottom of the mouse it is rendered useless while charging. Apple needs to release a revised design with the charging port on the front. Opinions aside, rumours are circulating Apple will release a new keyboard with the Touch Bar from last year's MacBook Pro.
If a new mouse and keyboard are coming on Monday, we don't think Apple will take any time to announce it on stage, preferring a quiet launch on their website after the keynote concludes. We're not so sure it will make an appearance on Monday though, being better suited for a dedicated Mac event, Evelyn will just have to put up with the awkward charging port a little longer.
What Apple won't announce
iPhone 7s and iPhone 8
As soon as one iPhone is released, the tech blogs comes to life with details of the next iPhone, sketchy details are accompanied by blurry pictures with Chinese watermarks and concepts by novice designers wet our appetites for what's to come. While many of these are as believable as any shaky video of bigfoot, fast-walking along the treeline like a blur in your vision, others hold credibility, especially when they come from trusted sources. However, the iPhone 7s or 8 will not make an appearance at WWDC, Apple will wait for the dedicated iPhone event, usually in September.
Mac Pro and iMac
Apple has neglected their Star-Wars-esque, rubbish-bin-of-the-future Mac Pro, which hasn't seen an update since it was first announced in 2013. Pro users have been demanding a desktop computer that can easily be upgraded at home with new and additional hardware, or at least a computer with more recent hardware. Well, Apple heard their pleas and, in April this year, the company's Phil Schiller gave them all a new hope (Star Wars pun intended), promising there's "something great for our pro customers" coming soon. But not yet, if a new Mac Pro will make an appearance this year, it certainly won't be at WWDC, it's more likely to appear at a dedicated Mac event sometime next year.
Users have also been demanding a new Cinema Display monitor, but ever since Apple discontinued it last year, our hopes were dashed of such a possibility. This may change when the new Mac Pro hits shelves next year though.
We can expect a new lineup of iMacs with modest spec bumps sometime this year but probably not at Monday's keynote.