The JBi team is delighted to be playing a role in the promotion of Missing People's exciting upcoming gallery event, #Unmissable!
Between the 14th and 17th March 2019, Missing People will host an exhibition as part of The Other Art Fair at The Old Truman Brewery, showcasing 25 impactful portraits of 25 missing people. The aim of this thought-provoking exhibition is to raise awareness for the 25 missing people featured in the paintings, as well as the quarter of a million people who go missing every year in the UK.
The exhibition will include work from a number of renowned and up-and-coming artists, including Rebecca Fontaine Wolf, Carne Griffiths, Nina Mae Fowler, Tim Gatenby, Ru Knox and Will Teather.
The exhibition will be curated by Ben Moore, the founder and curator of Art Below. Ben founded Art Below with his brother Simon in 2006, and the two have worked with artists including Banksy, Damien Hirst, and David Bailey in their mission to give contemporary art a platform on underground station billboards.
#Unmissable Website Design
In order to raise awareness for Missing People's event, JBi has designed a distinctive and artistic website with bespoke, memorable UX. You can visit the website here.
Over the next few months leading up to the event, new sections will be added to the site to showcase the artists' work and introduce the families of the missing people involved.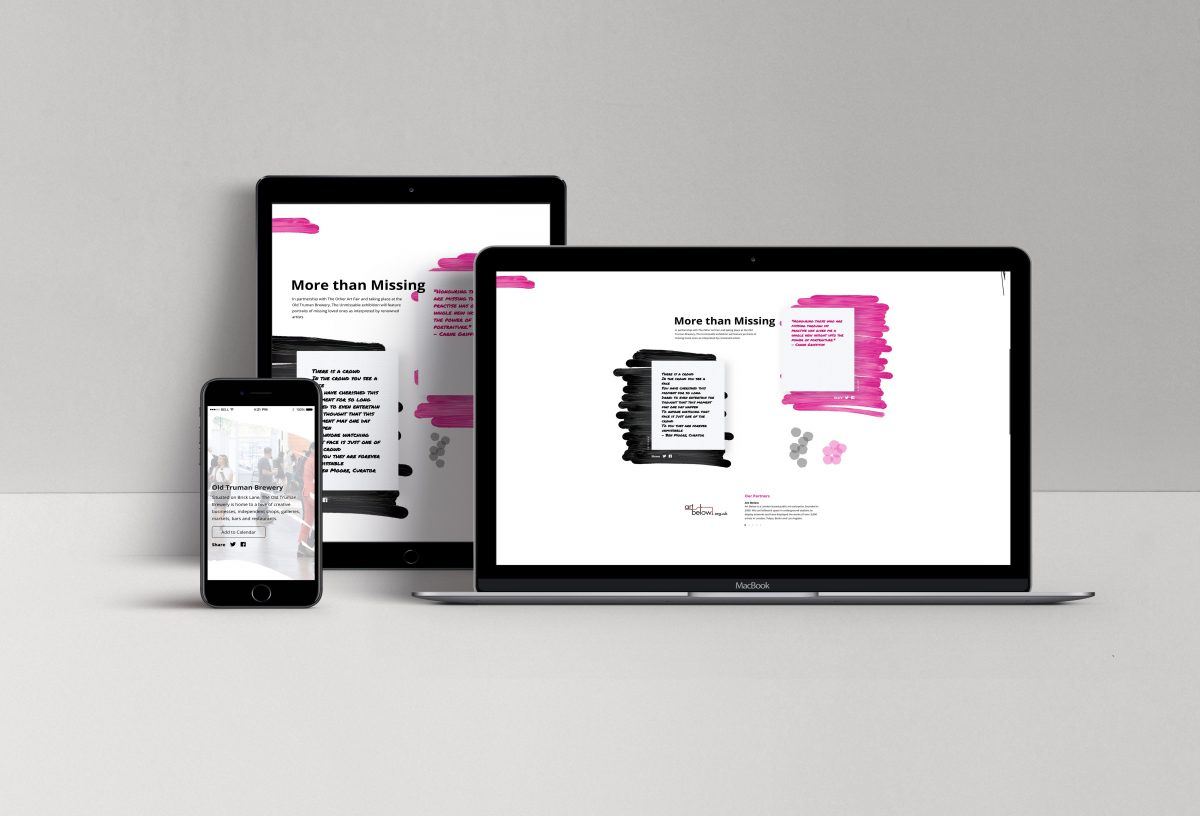 #Unmissable Billboard Design
To further spread the word about Missing People's exhibition, we have also designed a series of eye-catching billboards.
These billboards are now up all over London; keep your eyes peeled if you are commuting through Liverpool Street, Warren Street or Euston!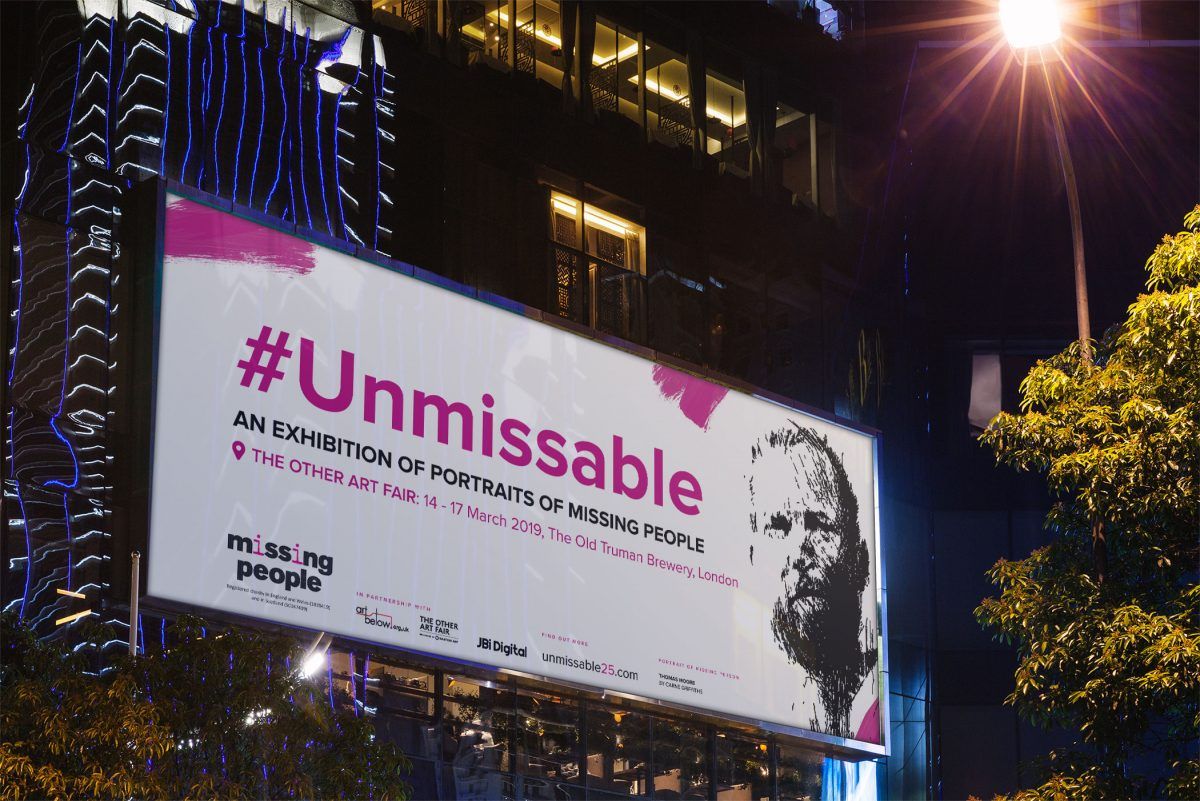 Landscape-billboard-mockup
Missing People's 25th Anniversary
#Unmissable is part of a series of celebrations taking place to mark Missing People's 25th year as a registered charity.
JBi will continue to support the charity throughout 2019 in order to maximise the reach of Missing People's on-and-offline campaigns.
If you have an enquiry, please don't hesitate to drop us an email at hello@jbidigital.co.uk.