The Childhood Trust, London's child poverty charity, has appointed JBi Digital as its long term digital partner. The partnership will begin with JBi designing and building The Childhood Trust's new website on a pro bono basis.

Founded in 2013, The Childhood Trust funds grassroots charities and projects through match-funding, with the goal of providing support to the 700,000 children living below the poverty line in London. The charity operates on the belief that every child has the right to a safe and happy childhood, actively looking to partner with and fund the very best initiatives and projects. The Childhood Trust's mission has been made all the more important in recent times, as the impact of COVID-19 is felt by families across the country.
Going into the new decade, the JBi team was keen to partner with a charity that it could actively support and build a long term relationship with.
After a period of research, team discussions and introductory meetings with various charities, the team was won over by The Childhood Trust's mission and keen to explore the possibility of a long term partnership. Initial discussions with The Childhood Trust's senior leadership – held over Zoom as a result of the COVID-19 outbreak – were hugely positive and the partnership was agreed very quickly.
JBi Digital will work closely with The Childhood Trust's stakeholders to design and develop an all new online home for the charity. The Childhood Trust's current website is outdated and content heavy, failing to offer an optimised experience for its users. The priority for this project will be to build a visual, user-focused website which reflects the charity's values and successes, while providing a smooth donation journey for visitors to the site.
The JBi team is also looking forward to actively supporting The Childhood Trust's campaigns by contributing to its community work and leading team fundraising activities.
This announcement comes at an exciting time for The Childhood Trust, having just launched its Champions for Children Campaign, which will look to raise over £3m for children in poverty whose lives have been affected by the Coronavirus pandemic. 
The new website's launch will mark an important step for The Childhood Trust in its bid to build a stronger digital presence and boost online donations.
"Receiving this incredible gift of support from JBI Digital moves us into a new phase in our growth strategy. A strong digital platform means we can be much more engaged with our community of supporters and partner charities and ultimately help to provide support for even more children living in poverty in London."
Laurence Guinness, Chief Executive of The Childhood Trust
"The whole agency is buzzing after agreeing this partnership. The Childhood Trust is a fantastic charity which raises millions every year and will be of huge help to families affected by the Coronavirus pandemic. We can't wait to support its mission in any way that we can as the charity looks to improve its digital communication and amplify its important message."
David Gelb, Managing Director of JBi Digital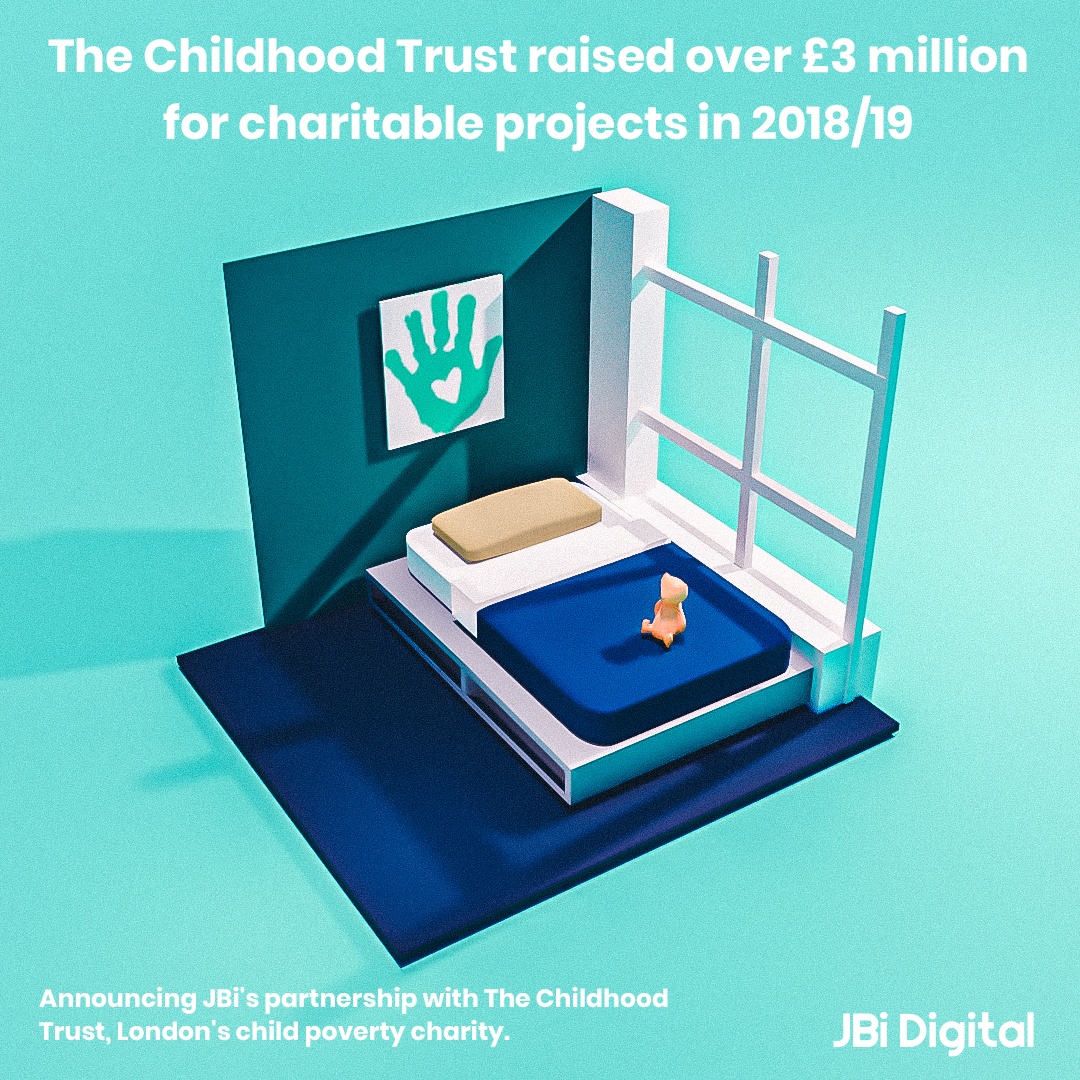 If you have a project that you would like to discuss with our team, please don't hesitate to get in touch through hello@jbidigital.co.uk, or by calling 0207 043 2510.