When designing a new website or digital platform, it is vital that everyone involved has a shared understanding of project goals, success criteria and, most importantly, how best to captivate your target audience.
This may seem obvious in theory, but is often difficult to achieve in practice.
A cohesive and well-planned strategy is key to long term digital success and its absence can be the Achilles heel of an otherwise well planned and well executed project. Successful digital projects are about looking deeper than the aesthetics and focusing on achieving your business goals by identifying the real wants and needs of your users. 
For this reason, the Discovery phase is an integral part of our projects. It offers essential insights which can be applied to all areas of your business – from consumer behaviour and conversion optimisation to technical architecture and process flows.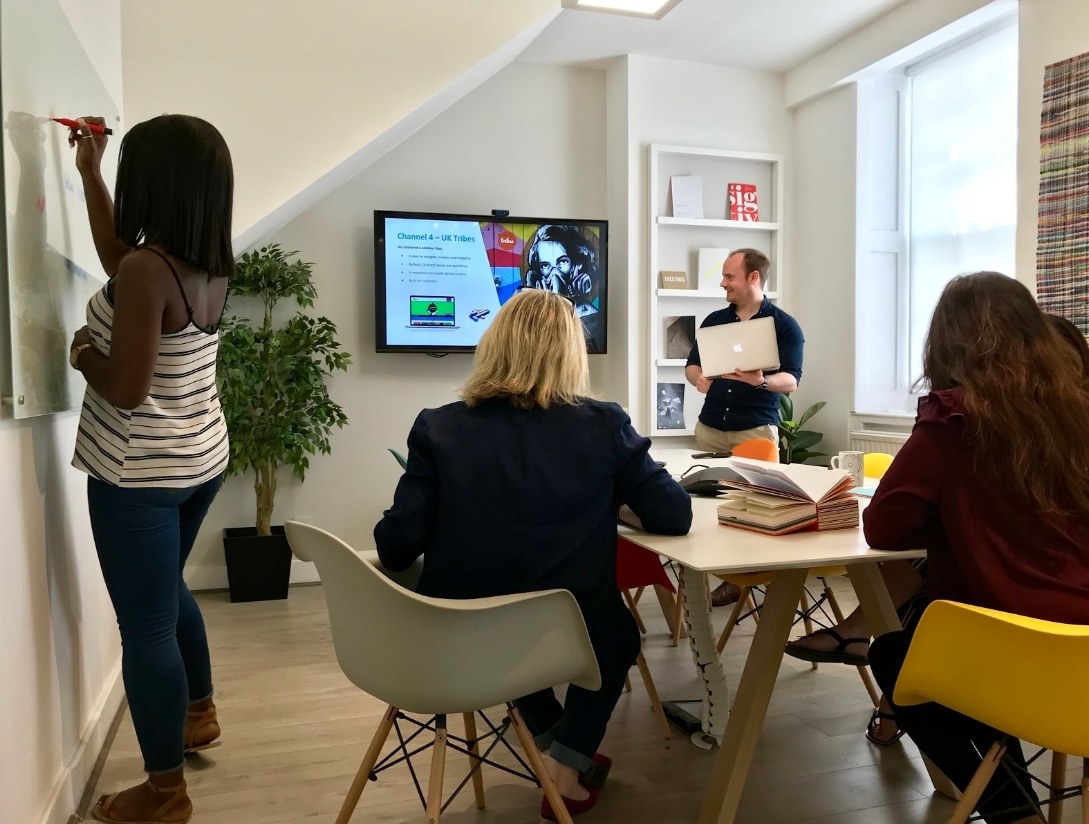 JBi Strategy Workshop
The JBi Strategy team leading a Discovery workshop
What Is Discovery?
The Discovery phase kicks off a digital project and provides an opportunity to define exactly what needs to be achieved with your new product, whether that may be a shift in brand perception, increased conversion rates or a combination of both.
This process allows JBi to form part of your team, fully immersing ourselves in your business to understand goals and internal expectations, as well as to build a strong understanding of your audience's wants and needs.
We take a holistic, fresh-eyed look at our your business, assessing it from a strategic, creative and technical standpoint, to identify key areas for improvement and plan a roadmap for delivering against your digital goals. 
The Discovery phase is also a chance to bring together all stakeholders and share ideas which may not have been known to the wider group – a productive and enjoyable experience for all involved!
What Are The Benefits Of Starting With Discovery?
With tight deadlines and budget constraints a threat to any digital project, it can be tempting to dive straight in with the design process. But it is vital to first take a step back and put together a calculated approach that will ensure scalability and ROI.
As well as defining a logical sitemap and effective user journeys, a Discovery phase can also be used to evaluate your existing digital brand positioning and SEO, review your technical architecture and even explore new marketing activities that may result in increased engagement with your end users.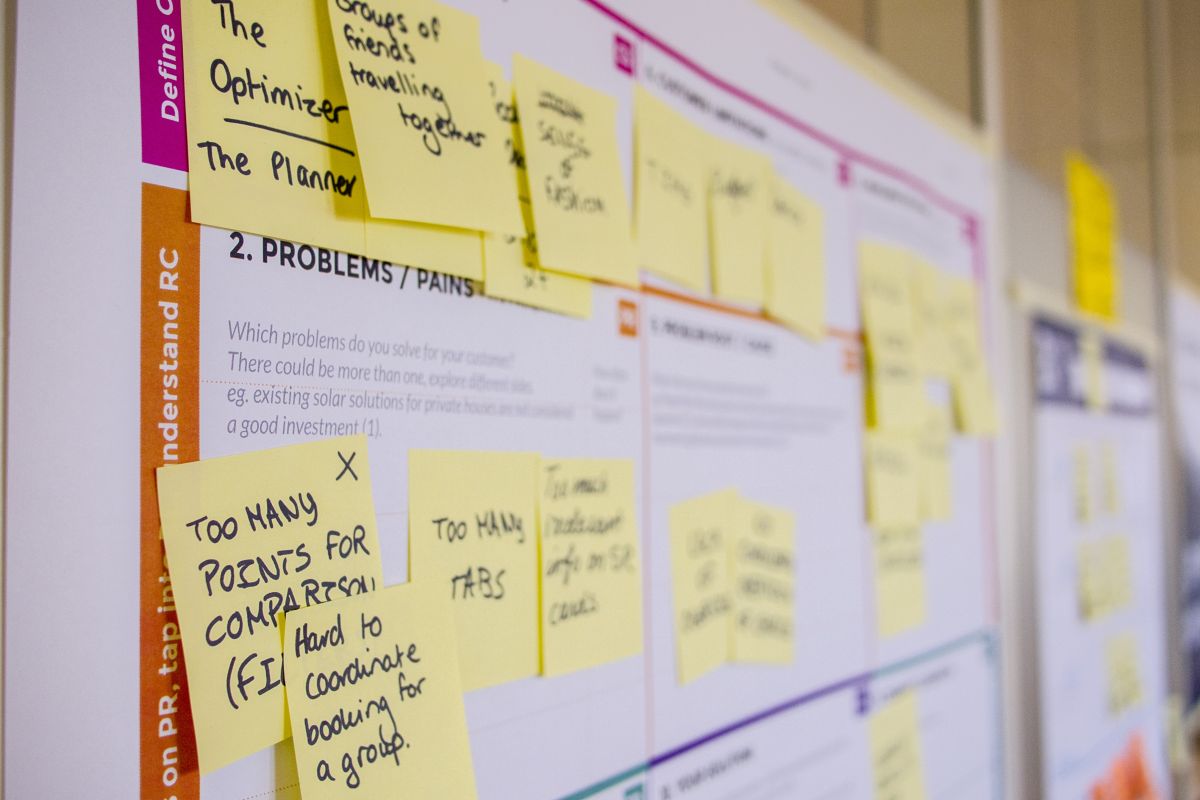 The Discovery "Shopping List"
The Discovery phase is made up of a series of collaborative activities that aim to extract the insights and knowledge that will allow us to establish a cohesive website strategy. Your Discovery is likely to include;
1. Stakeholder Interviews
A series of interviews with all departments and stakeholders involved in your project, with the objective of building a strong understanding of internal expectations and objectives.
Workshop activities are designed to be collaborative and bring out new ideas or challenge existing perceptions. This may be in the form of user persona development, content mapping or the definition of products and services. 
2. Competitor & Benchmark Research
Taking an unbiased look at your key competitors helps us understand how best to position your brand within the wider industry and come up with a strategy that makes sure it stands out from the crowd. The process includes a review of UI/UX and SEO, as well as overall digital positioning. 
3. User Research (Qualitative / Quantitative)
User Research is used to challenge, validate or support the initial direction formed during the Stakeholder Interviews and gives vital insights into how your business is really perceived by your audience. Research can include interviews and focus groups for gathering qualitative data, as well as questionnaires and online surveys for quantitative data, or for best results a combination of both.
4. SEO Audit & Strategy 
We take a holistic look at your existing SEO, assessing factors like keyword rankings, reputation, authority backlinks and analytics data. The output of this is a plan for effectively migrating existing value, as well as to recommended Strategy that will improve your overall digital presence.

We also help you to define a set of KPIs for your new website or platform, which can be tracked over time to analyse performance and identify areas for improvement. 
5. Content & Information Architecture (IA)
IA planning exercises are used to optimise the User Experience (UX) of your new website or platform.
This process typically includes a thorough analysis of your current site map and content hierarchy, followed by User Journey mapping to highlight key pain points and areas for improvement.
The key outputs of these exercises are a new and improved site map with optimised journeys which cater to all personas, as defined during Stakeholder & User research.
6. Technical Discovery
Technical Discovery is used to assess the existing system architecture and identify key areas to be improved during the project. Questions to ask include; What are the existing integrations/APIs and how can they be optimised? How can process / data flows be improved? What are your hosting requirements? 
7. Look & Feel Definition / Brand Uplift
If you are looking to refresh your branding as part of your project, our experienced Creative team will work closely with your internal teams to brainstorm a new look and feel that can be rolled out across all digital products. This can be delivered in the form of updated brand guidelines or, if a lighter touch approach is required, a Style Tile to centralise elements such as colours, fonts and imagery. 
8. Discovery Closure & Digital Roadmap 
Once all Discovery activities are complete, we take a step back to review all insights holistically and present key outputs back to you in the form of a presentation or closure meeting. The key deliverable of Discovery is a Digital Roadmap which will outline the activities to be carried out to deliver against the identified business goals.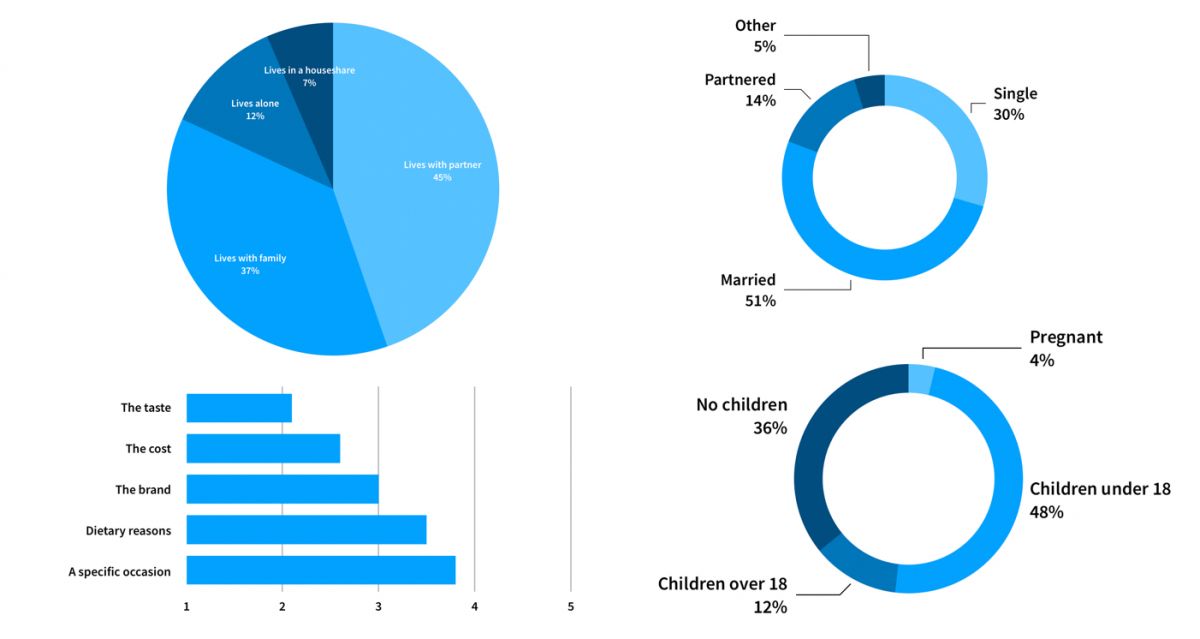 Examples of User Research Infographics
What Sets JBi's Discovery Phase Apart From The Rest?
Discovery is by no means a new buzzword in the industry, so at this point you are well within your rights to ask: What sets JBi's Discovery phase apart from the rest?
The simple answer is that we make every effort to ensure that each of our clients undergoes a bespoke and fully comprehensive Discovery process which is tailored to your specific business needs. No two JBi projects will begin with the same Discovery.
We commit ourselves to working seamlessly as part of our clients' teams and provide a collaborative, flexible and enjoyable experience from start to finish.
Most importantly, our aim is to become strategic partners to our clients and add value across all areas of their business, and not just in the context of a specific project.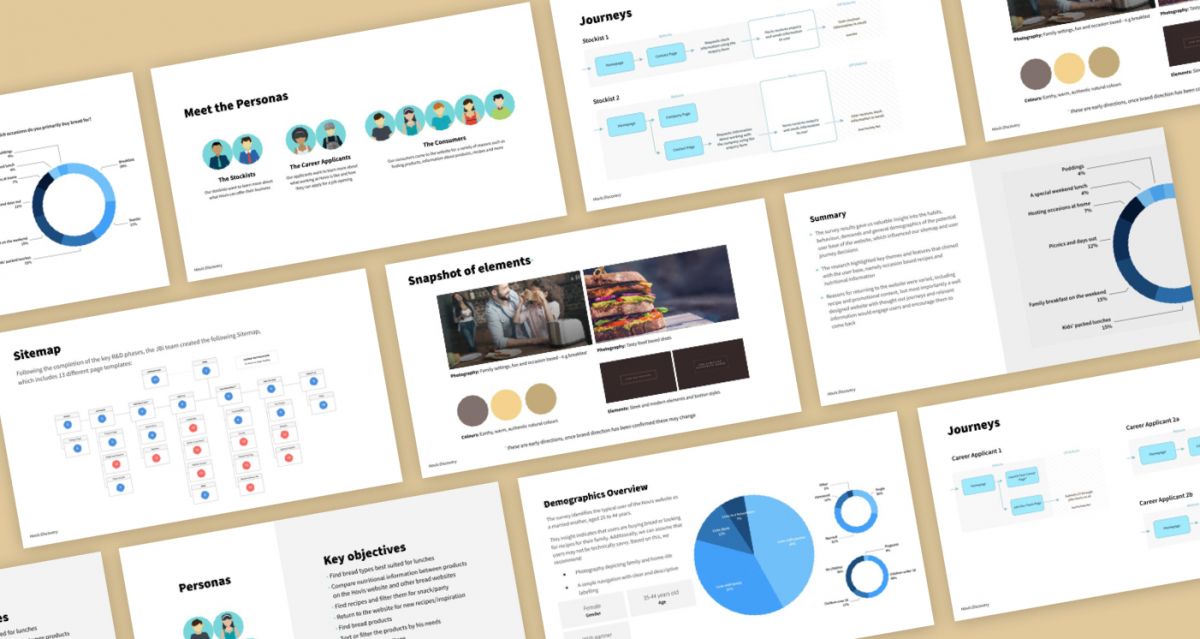 Hovis Discovery Slides
Mock up of Hovis Discovery Closure Deck slides
Get In Touch!
If you are looking to have a new website designed, or if you need a holistic review of your digital positioning and strategy, there is no better way to get started than with a bespoke Discovery phase.
We would love to hear from you and chat through your project over the phone – if you have any questions about how we do Discovery at JBi, please don't hesitate to get in touch with the team through hello@jbidigital.co.uk, or by calling us on 0207 043 2510.