Looking at the current website design trends you will see a shift in many practices. Where you are used to seeing images, you will see more use of typography and web fonts. Where you are used to seeing flat colours, you will see the use of textures.
In this article we're going to focus on a shift in design that has been clear during the previous year. We have found that more website designers are using the footer area to push content rather than the usual practices.
What is above the fold website design?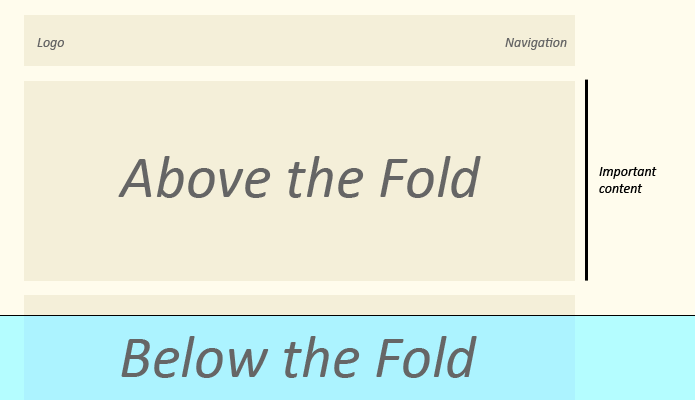 Before looking into the use of footer website design, let's look at a concept called "Above the Fold". Above the fold is a concept used by graphic designers, and it refers to the location of important content on the upper half of a page (originally related to the page on a newspaper). With this concept you will see rotating banners, latest news widgets and so on, right underneath the navigation. All content "above the fold" can be seen without having to scroll down. You can find a lot of websites using this rule today, and it is very common with your typical WordPress layout.
Below the fold website design
Now that we have a general understanding of "above the fold" website design, let's take a look at the shift in that practice. Website designers have begun to use a practice we like to call "Below the Fold", which refers to the opposite of "above the fold" (duh!). Where designers have assumed that no one will read the content in the second portion of a web page, "below the fold" suggests that they will. Take a look at "Life Below 600px", a web page dedicated to explaining the practice.
How does this apply to footers?
Most art movements come from a rebellion of a lifestyle and practice, and we are seeing the same pattern occur in footer website design. Not only do we see featured content being pushed downwards, we are seeing the footer area of website design expand to include great content. When combined with other trends the footer area becomes the most dynamic and attractive section of a website.
Examples of great footer website design
The great thing about footer website design is that it gives the user a chance to be taken on a journey. Rather than seeing everything at once, they can be teased to scroll down and be rewarded for their obedience.
It's all well and good knowing the theory of footer website design, but it's not as effective if you don't see examples of the practice. Have a look at the websites below.
Volll – Humane Communication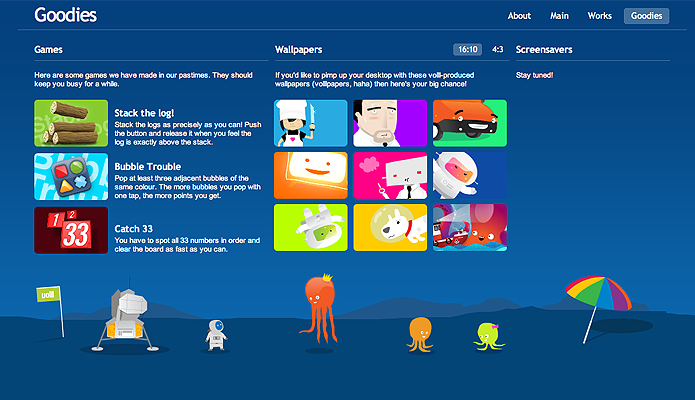 Guy Gyngell – Music & Audio Productions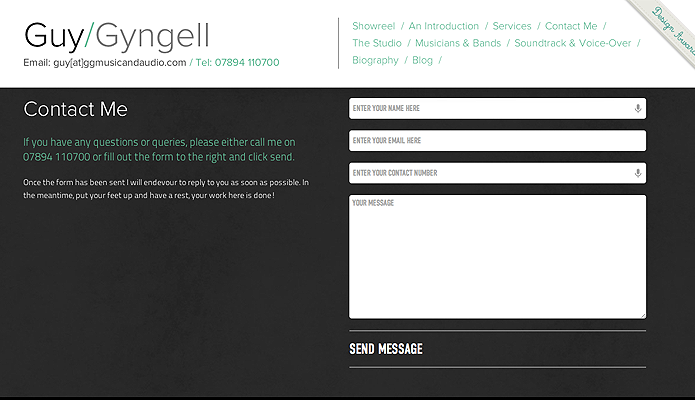 Corkcicle – Wine Chiller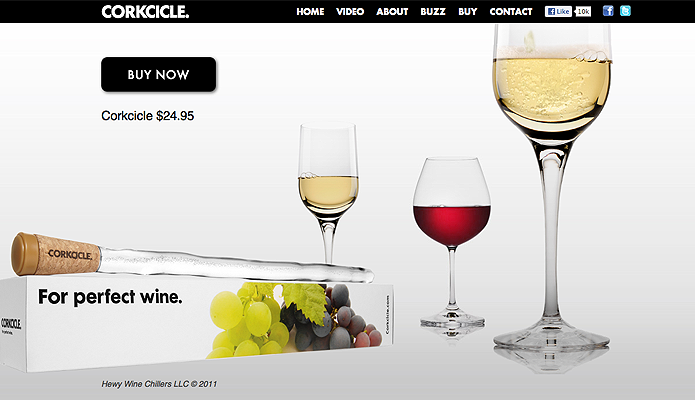 Goodson Bros – Coffee Company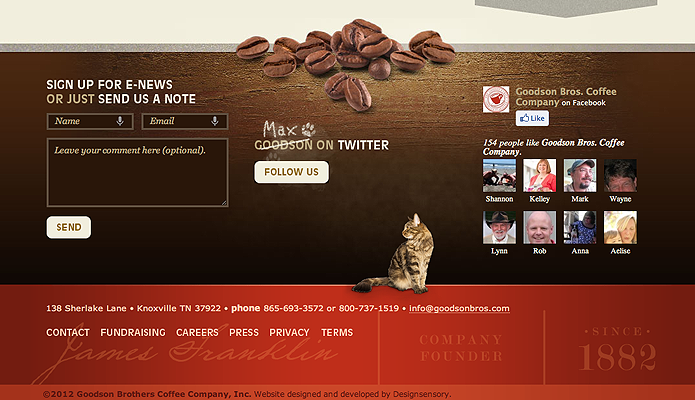 If you're looking to include anything from the above topic in your website, speak to your London website design agency.